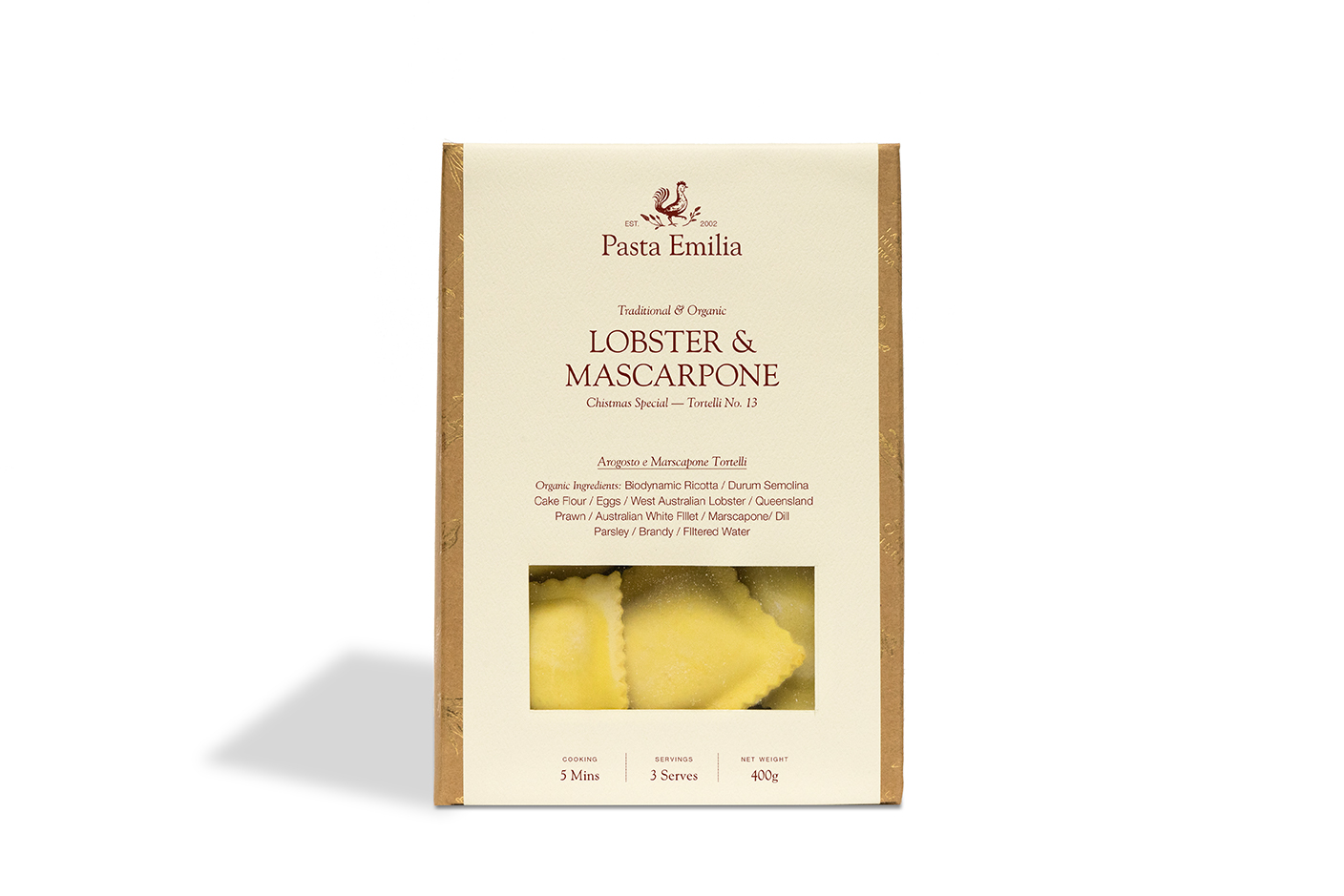 Lobster and Mascarpone
Certified Organic Ingredients: Biodynamic Ricotta, Durum Semolina, Cake Flour, Eggs, West Australian Lobster, Queensland Prawn, Australian White FIllet, Mascarpone, Dill, Parsley, Brandy, FIltered Water.
Our Promise:
Australian Certified Organic & Biodynamic

Supporting Sustainable and Regenerative Agriculture

No Added Sugar

GMO-free

Eco-Friendly Packaging

Australian Made and Owned
Cooking Instructions:
A traditional sauce is Pasta Emilia Salsa Verde. Add a drizzle of additional organic olive oil with some finely sliced flat parsley and wild rocket. A nice variation can be to saute some red peppers and chives in butter before adding Pasta Emilia Arrabiata Sauce. Add chilli to taste.
Cooking time: 5 - 7 minutes.
sold out