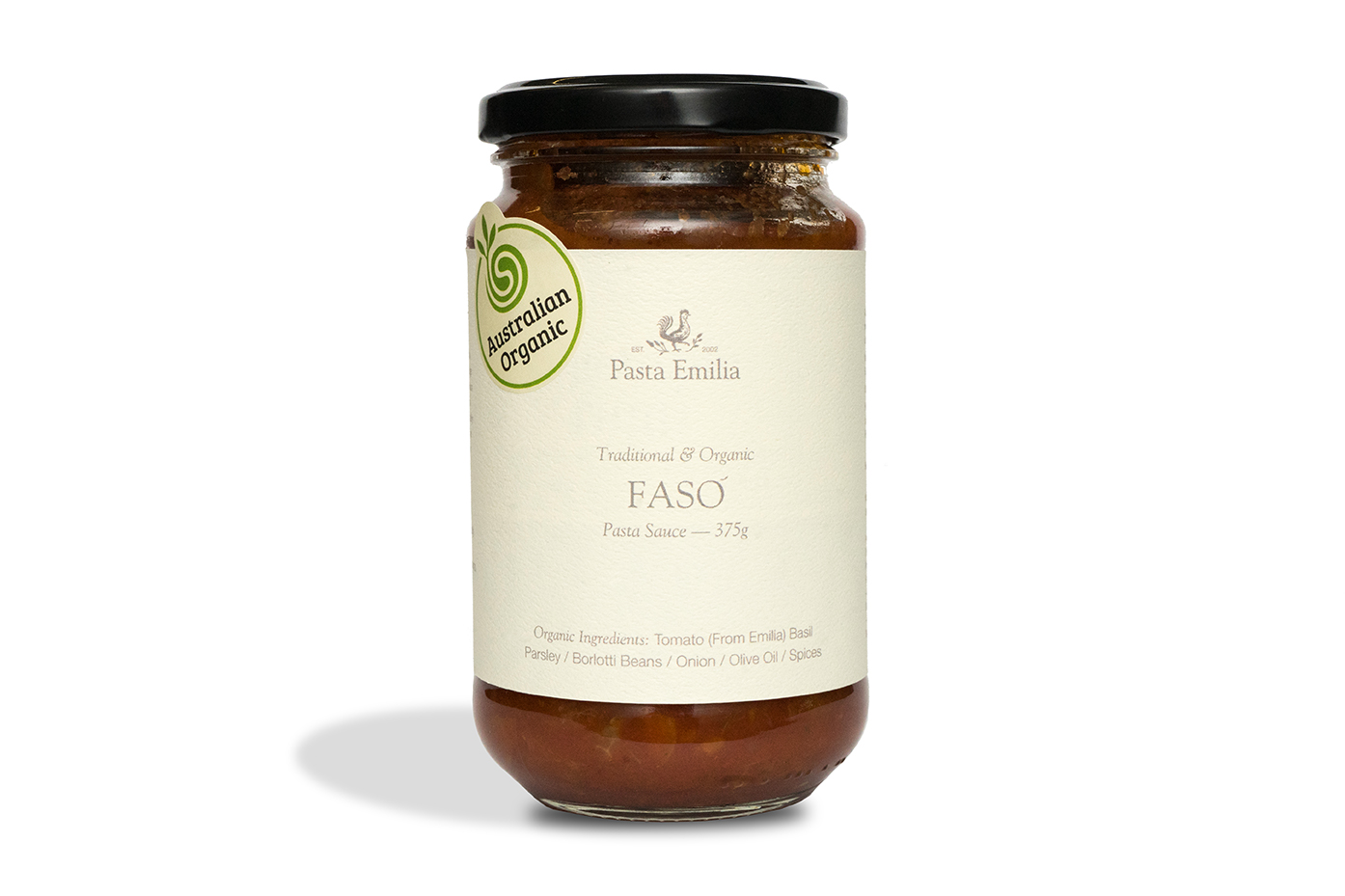 Faso
Certified Organic Ingredients: Tomato (From Emilia), Basil, Parsley, Borlotti Beans, Onion, Olive Oil, Spices.
Our Promise:
Australian Certified Organic & Biodynamic

Sustainable & Regenerative Agriculture

Vegan Friendly

Gluten Free

No Added Sugar

Australian Made and Owned
Cooking Instructions:
Bring to a gentle simmer and toss with your favourite Pasta Emilia pasta shape. For an extra touch simply add anchovies, salty cheese or Pasta Emilia Chilli Oil on top.
sold out