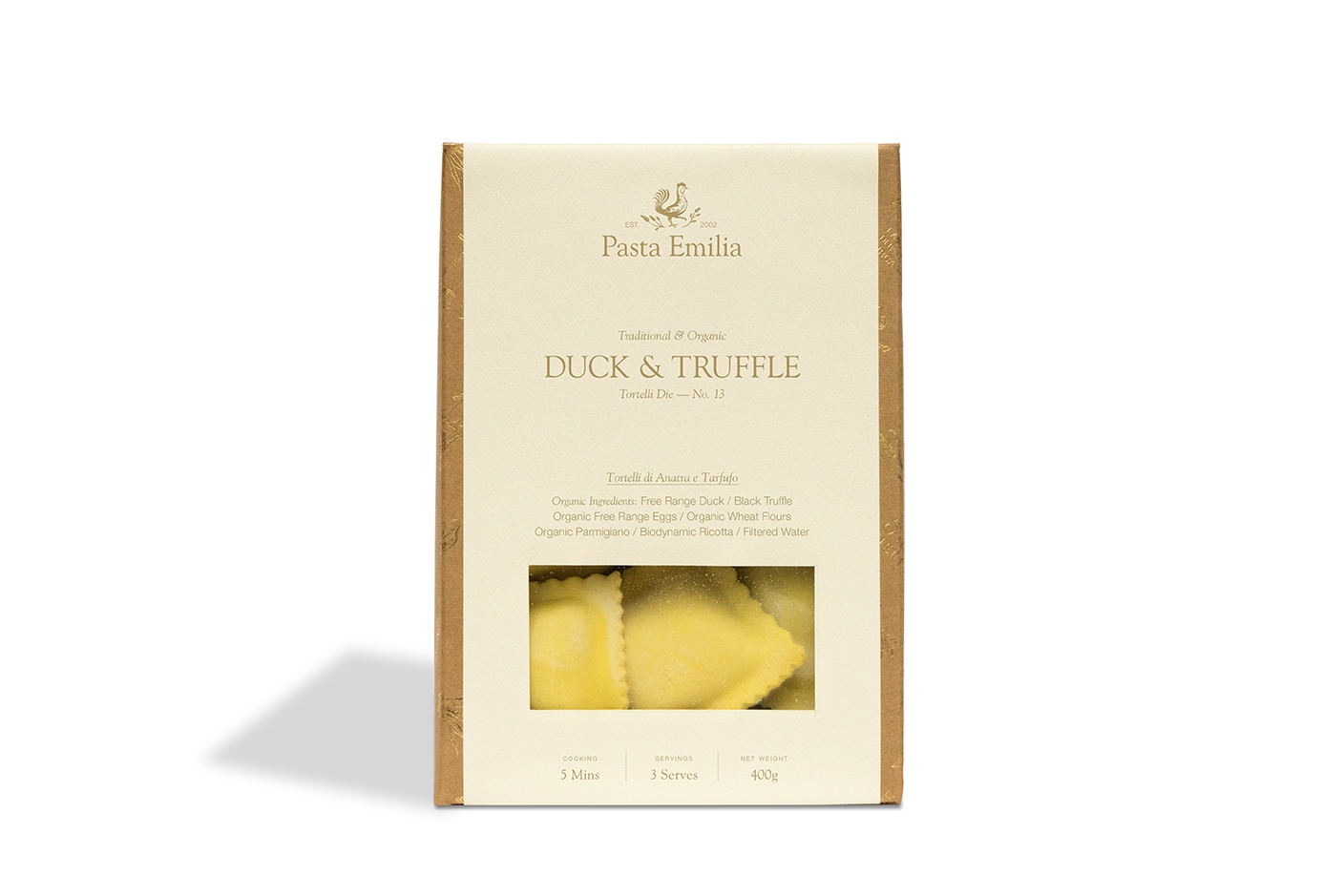 Duck and Truffle
Ingredients: Free Range Duck, Black Truffle, Organic Free Range Eggs, Organic Wheat Flours, Organic Parmigiano, Biodynamic Ricotta, Filtered Water.
Our Promise:
Supporting Sustainable and Regenerative Agriculture

No Added Sugar

GMO-free

Eco-Friendly Packaging

Local Free Range Duck

Organic Ingredients

Australian Made and Owned
Cooking Instructions:
A traditional sauce is melted butter, lightly browned in the pan, flavoured with fresh sage poured directly in the dish with plenty of grated parmesan cheese. For a special effect serve the tortelli with Pasta Emilia Truffle Cream Sauce made of fresh cream and black shaved Italian truffle. Toss them in the pan with double cream, parmesan cheese and a dash of nutmeg.
Cooking time: 5 - 7 minutes
sold out